Tea does not judge, it does not tell us if what we are doing is right or wrong. It is a mirror that reflects the attention and practices of the tea farmer.
After extensive travel and study in tea production and culture, Taka and Kimberly Ino founded Mauna Kea Tea on the Big Island of Hawaii to devote their lives and raise family, following the way of nature. Nature teaches us to cultivate pure and humble minds, intently observing and listening and to see the world without judgement. She forgives our mistakes and guides us back to the way of nature. Truly natural tea embodies these qualities and we hope you find them in your cup.
Our commitment to the environment is demonstrated through our farming practices.
We believe in nature's innate ability to thrive. Sustainable farming methods are instrumental in supporting nature, ensuring a lasting improvement in the soil, crops and farmers who engage in farming. Our goal is to raise plants by understanding what nature can provide. Limiting consumption to goods produced in a truly sustainable way is nearly impossible. But by letting nature do most of the work, resources can be used more wisely.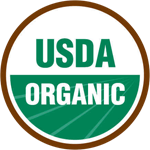 Organic Farming
By joining the USDA National Organic Program, we have testified that we adhere to a set of legally binding regulations set forth by the USDA. Being certified organic requires us to submit and follow a pre-approved production plan, which is reviewed by the certifying agency annually. Farm inspections occur periodically to guarantee we are following the pre-approved growing, production, storage, and handling methods as outlined in the national organic standard protocol.
In general, organic operations are forbidden from using synthetic fertilizers, pesticides, antibiotics, food additives, genetically modified organisms, and irradiation, and we agree that there are better farming methods than the ones specifically disallowed. Farmland must also be free of these chemicals for three years or more. We keep detailed production and sales records that trace each tea sale back to the crop's origin in the field, including what activities were performed during it's growing and production period.
Certified organic producers are also subject to the same agricultural, health department, and other government regulations that apply to non-certified producers.
Natural Farming
"The ultimate goal of farming is not the farming of crops, but the cultivation and perfection of human beings."
Masanobu Fukuoka, The One Straw Revolution
Natural farming first teaches you to shift your viewpoint from 'human-centered production to nature-centered production'. As long as a farmer tries to grow a crop, he will see competition and conflict in the field and be tempted to take control of the plant. Nature-centered farming, on the other hand, encourages respect and appreciation of the plants as they are. Crops produced by natural farming methods have very little potential for contributing to pollution, and the soil fertility can be maintained indefinitely.